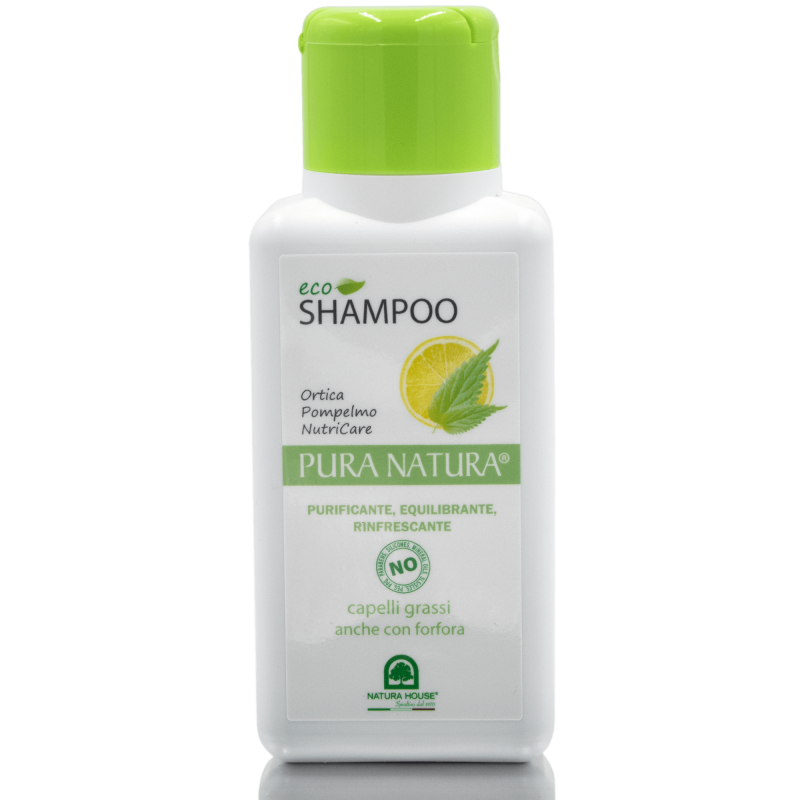  
Purify Shampoo & Refreshing
Purify shampoo and refreshing

Security policy (edit with Customer reassurance module)

Delivery policy (edit with Customer reassurance module)

Return policy (edit with Customer reassurance module)
Purify shampoo and refreshing
Specifically formulated for oily hair and / or with oily dandruff, the Purifying Shampoo contains nettle extract, purifying, normalizing, balancing and Grapefruit, purifying, antibacterial, refreshing.
Rebalancing sebum, gives relief to the scalp, making hair lighter and fresher.
With NutriCare, an exclusive plant-based complex that protects hair from oxidative damage caused by stress, pollution and UV rays.
The PURA NATURA ECO Shampoos combine the best herbal formula tradition with the innovation of professional treatments for maximum satisfaction of your hair.
The washing base is extremely delicate, completely of plant origin and 100% biodegradable
Size 250 ml.