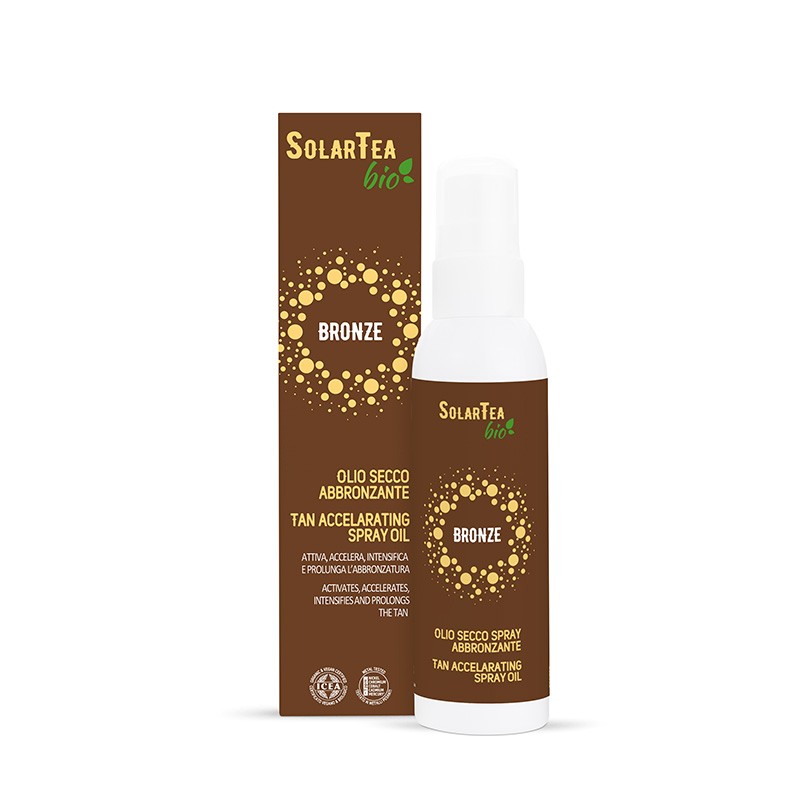  
TAN ACCELERATING OIL

Security policy (edit with Customer reassurance module)

Delivery policy (edit with Customer reassurance module)

Return policy (edit with Customer reassurance module)
Tan accelerating oil
Activates, accelerates, intensifies and prolongs the tan.
With carotenoid oils such as Annato, Carrot and Karanja for a rapid, intense and homogeneous tan. The skin will be soft and hydrated thanks to Copaiba Balm and Acai Oil. It can also be applied after long exposure to the sun to fix and prolong the tan and to have a soothing and restorative action thanks to Andiroba and Blueberry Oil. Ideal for those who want to tan quickly.
Directions for use: It is possible to benefit from the intense activity of the oil-spray while maintaining the skin protected by subsequently applying the sunscreen of the appropriate protection factor.