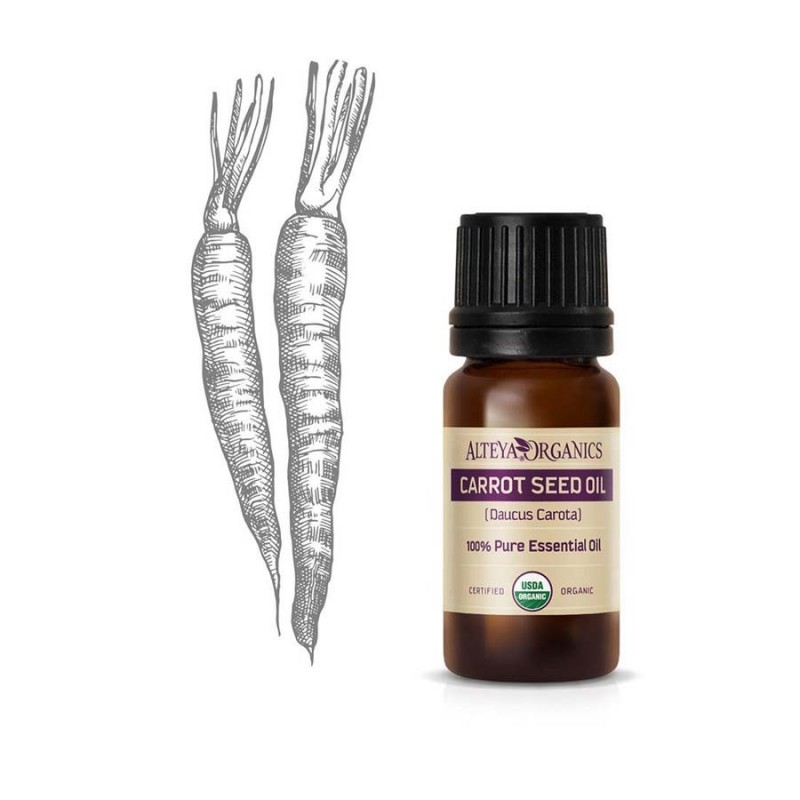  
Organic Carot Oil

Security policy (edit with Customer reassurance module)

Delivery policy (edit with Customer reassurance module)

Return policy (edit with Customer reassurance module)
Organic Carot oil
Latino: Daucus Carot
Organic Carrot seed essential oil is extracted by steam distillation, primarily from the dried seeds of wild carrot and also from the dried plant itself. Its scientific name is Daucus carota.
The oil has pale yellow to yellow colour and warm sweet scent with a light carrot note.
Apart from its components like alpha pinene, beta pinene, gamma-terpinene, limonene, camphene, sabinene, myrcene, beta bisabolene, carotol, and geranyl acetate, carrot seed oil is also rich in carotene and vitamin A, both of which are very beneficial for the eyes and are effective antioxidants.
This powerful Organic Carrot seed essential oil can cure infections and protect against their effects. It has antiseptic properties, including its ability to prevent tetanus. When externally applied, carrot seed oil can cure infections on the skin and in open wounds.
Size 10 ml.
Categories: Organic Carrot Seed Oil, Essential Oils